Although the Christmas season is still in swing with holiday parties, it never hurts to plan ahead when it comes to kick off of the new year. A fabulous outfit is a must for New Year's Eve and if you happen to be attending a frock-worthy event, here are some of the dresses I would love to wear!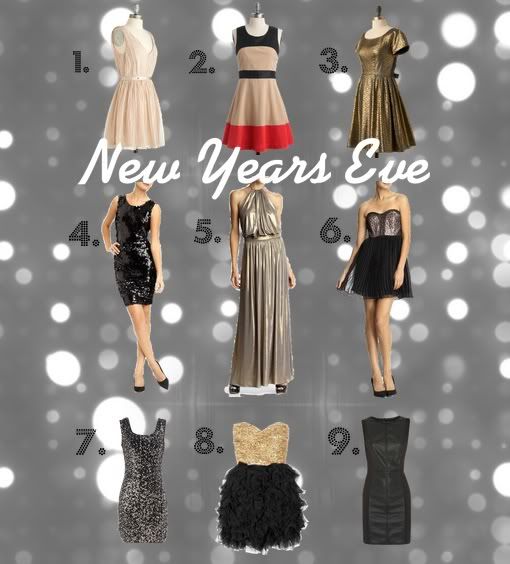 What are your New Year's plans?
It seems I have yet to stumble upon a great party or event happening among my friends or in this city... I would love an excuse to glam up and hit the town!