In previous times, you may have heard how I've hit up a local flea-market with other fashion-loving ladies to resell our previously loved garments in one big sale. It's been an excellent way to second-hand shop and thrift from other known closets and familiar friends.
I've been toying with the idea of a closet shop on this blog for some time now and on Friday
I'll be launching a
Shop My Closet
page!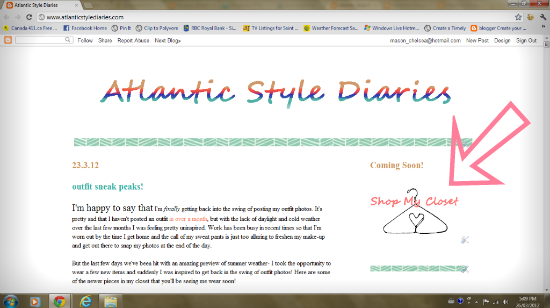 I'll be posting gently-worn clothing, shoes, and accessories from my own wardrobe. I've decided to part ways with many of these items after a seasonal clean-out of my wardrobe but want to find them a good home! I'll be shipping within Canada and to the US.
Here's a little preview of what you'll find...
And that's just a small sample. Be sure to check out the launch on Friday, here on my blog! Feel free to spread the word and mention it to your friends!
Tweet