If you live in Saint John, you might have heard mentionings of
Saint Stut
....whether it's been the
Facebook page
, the
elevator doors
in Brunswick Square,
tweets on Twitter
...there's been quiet, but building, rumble about this event.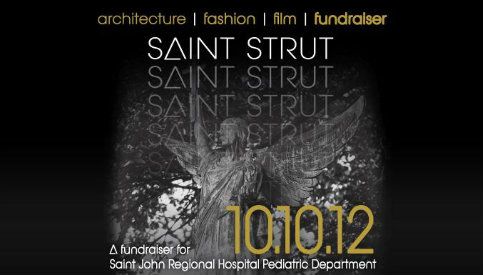 Slowly the details started to pour, and I realized it was
Brunswick Square's annual fall fashion show
, only with a new face, new presentation. It was when I heard the names behind the project that I decided I wanted to attend. That, and the fact that local health care would benefit from the proceeds, motivated me to purchase a ticket and attend this new approach to displaying fashion in Saint John.
Brunswick Square's annual event has been revamped and restyled under the
artistic direction of Judith Mackin
. From what I've gathered, video and photography from
Sean McGrath
will serve as large backdrops- check out this sneak peek Sean posted a few days ago:

Saint Strut - Teaser from Sean McGrath on Vimeo.

It's also been announced that
Saint John's mayor, Mel Norton
, and his wife, will serve as the event's hosts and emcees. Benefiting from this fundraiser will be the
Babies in Utero
project of the Saint John Regional Hospital (
click here for more info
).
Thanks to the IODE and the organizers of Saint Strut for raising funds that will benefit Babes in Utero! fb.me/15MlN0I2B
— SJRHFoundation (@SJRHFoundation) October 6, 2012
If their resumes and past works are any indication, hearing Judith's and Sean's names attached to this project was enough to have me convinced that this was an event I didn't want to miss.
Other perks
that event-goers will enjoy: a silent auction, a glass of wine, food, and amazing giveaways. I'd guessing, in advance, that Brunswick Square definitely one-uped themselves from previous events they've hosted! Check out the
Facebook event
for more details.
Nine of the shopping centre's stores will be featuring their fall fashions on NWH models, with make-up being done by
Perfumes Plus
and hair by
Hairacy's
.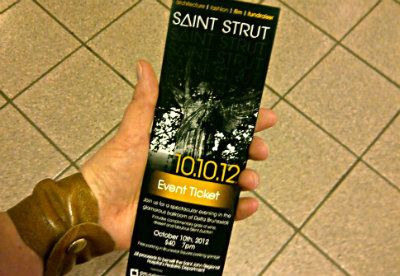 So I've got my ticket already- hurry up and get yours before they sell out- I've heard the numbers are dwindling (there was only 30 left as of Friday) and there's only 2 days until the event!
Only a handful of @saintstrut tickets left. Phone the Admin Office tomorrow if you're a fashion lover hoping to attend!658-1000
— Brunswick Square (@BSQCentre) October 8, 2012
When: Wednesday, October 10 @ 7pm
Where: Delta Brunswick's ballroom
Tickets: Purchase from participating stores or the Brunswick Square administration office (level 6)
How much: $40
Will you be there?