In previous years,
Je Suis Prest Boutique
has always gone for the
big wow factor
when it came to showing off their new holiday wears. (To see what I'm talking about- just check out my
blog post
from their
Urban Glam Party
they hosted last year with
The Urban Shoe Myth
.) I was excited when they announced their annual event on Facebook:
Screen shot from my computer screen (click to go to the event page as seen above)
While in
Brunswick Square
grabbing a coffee from Starbucks, I had chance to pop into the store yesterday and chat with Kiera for the scoop on the event. If you're wondering about ticket prices, attire, and the effort to round up your friends- don't fret! This year they've taken this event back to home base right within the store and created a shopping party. And really, I think this is a smart move. Kiera pointed out that when it gets close to the holidays, there's so much going on. We all know it can be difficult to divide your time and money accordingly, and still do everything this time of year. This is one store owner that
really listens
to her customers (and that's one of the many reasons I love her!)
Where everyone's life is so busy, sometimes it's nice to be able to do something on the fly and be able to attend an event where you don't have to worry about changing out of your work clothes or slouchy jeans. Forget about wasting your time making sure every hair is perfectly in place.
Don't worry about ticket to this event, you can just drop by Je Suis Prest Boutique (on the 2nd level of Brunswick Square) this evening (Thursday, November 22) between 6pm and 9pm and spend your hard-earned money directly on brand new merchandise that is being released tonight. Everything might not be packaged into a fashion show this year, but the glam factor will still be present, directly on the racks. The store is already beautifully decorated for the holiday season: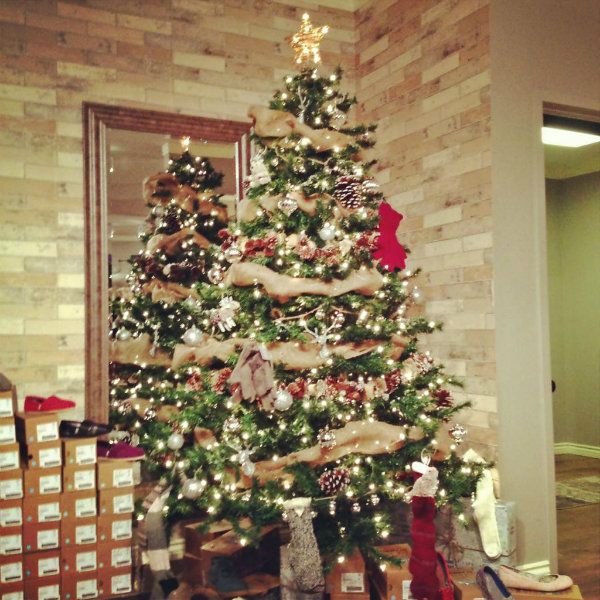 Pssst....I also heard directly from the source, that there will be some mark downs on [some of the] current merchandise.
Oh, and just for fun (and a trip down memory lane), check out my blog posts from Je Suis Prest's previous holiday parties:

Coming up: Tonight I'm going to pull together my list my sales and savings for Black Friday and Cyber Monday, so be sure to stop by again tomorrow for that scoop!