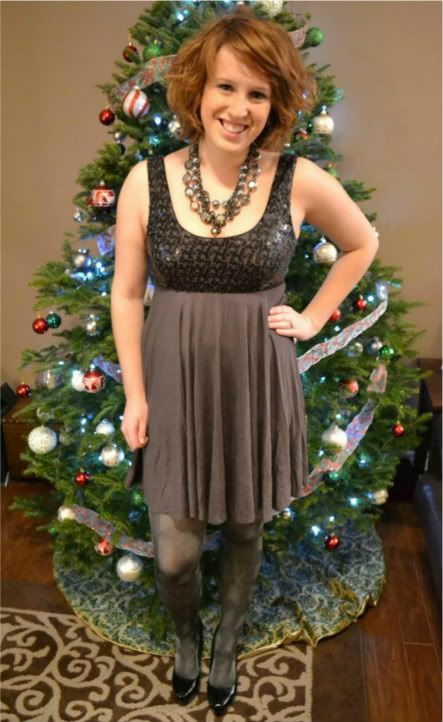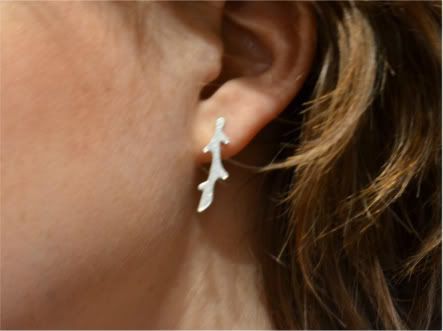 Shlomit Ofir earrings I won a previous giveaway on Kate's blog.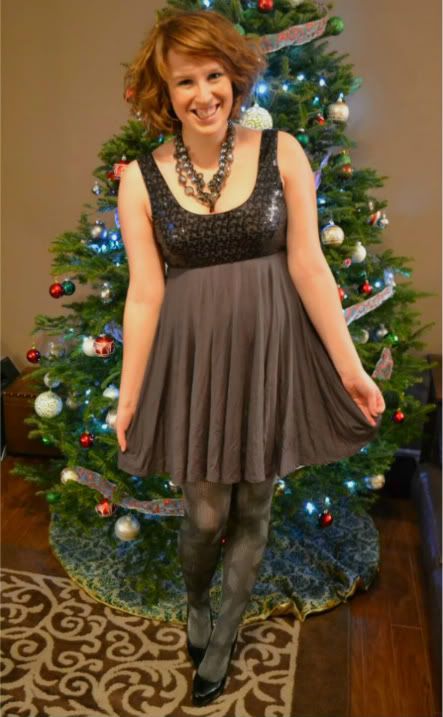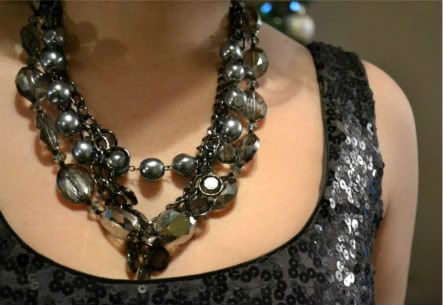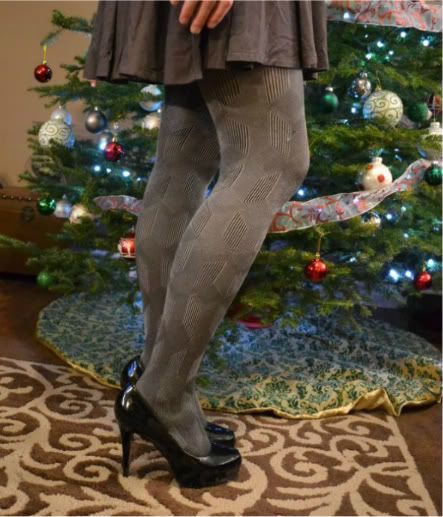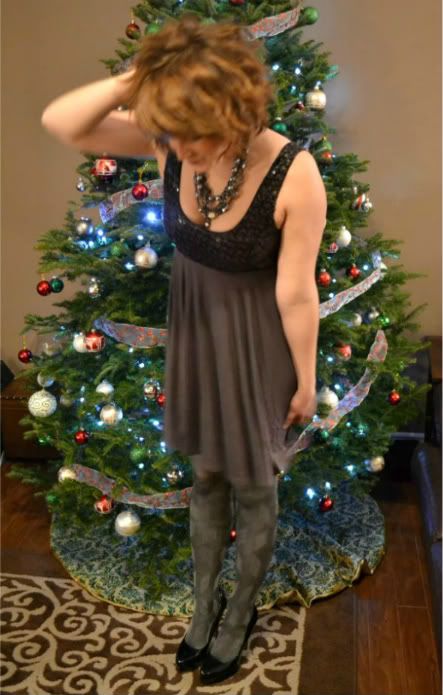 The Outfit
Dress
: Lady Dutch (Je Suis Prest Boutique) | Necklaces: Joe Fresh | Tights: Winners
Shoes (
similar
): Steve Madden (The Urban Shoe Myth) | Earrings: Shlomit Ofir
This is the outfit I recently wore to a Christmas party. I really need to invest in an external flash. Straight on flash is never flattering. Good quality daylight is hard to come by this time of year! If I manage to find time during the day to take my outfit photos, more times than not, the weather isn't exactly cooperative- especially when you have to take the time to set up and use the tripod and timer. I'd love to hear suggestions for sheltered (low traffic) locations with sufficient daylight. I only made the exception to use my living room wall this time while I have our Christmas tree to use as a pretty backdrop!
Fellow bloggers leaving in cold climates, what are your strategies for getting outfit photos accomplished?