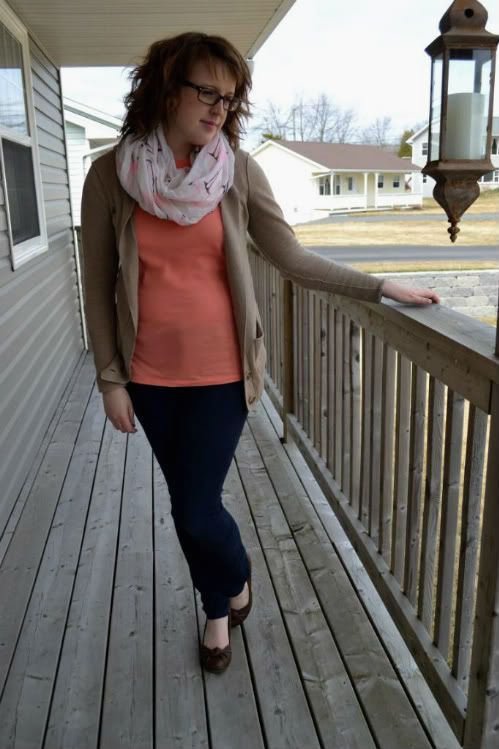 Outfit: Tee- Joe Fresh | Sweater- American Eagle | Jeggings- Guess (Pseudio) | Wedges- Aldo
Scarf- Vero Moda (Pseudio) | Earrings- Joe Fresh | Glasses- Ray Ban
For anybody who knew me back in my early university days
, you might remember there was a time when my wardrobe was over flooded with pink! It wasn't uncommon for me to be wearing 2-4 shades of pink in one outfit. And if I wasn't wearing pink on any given day, I had lots of questions to answer to!
I saw this flamingo scarf at Pseudio Thursday and it reminded me that because I owned so much pink back then, my roommate nicknamed me "mingo" (shortened from flamingo) since I had so much pink!
These days pink is not nearly as popular in my wardrobe (I could easily go weeks without wearing any) but this spring I've bought a few new pink pieces- this t-shirt and scarf being 2 of them.