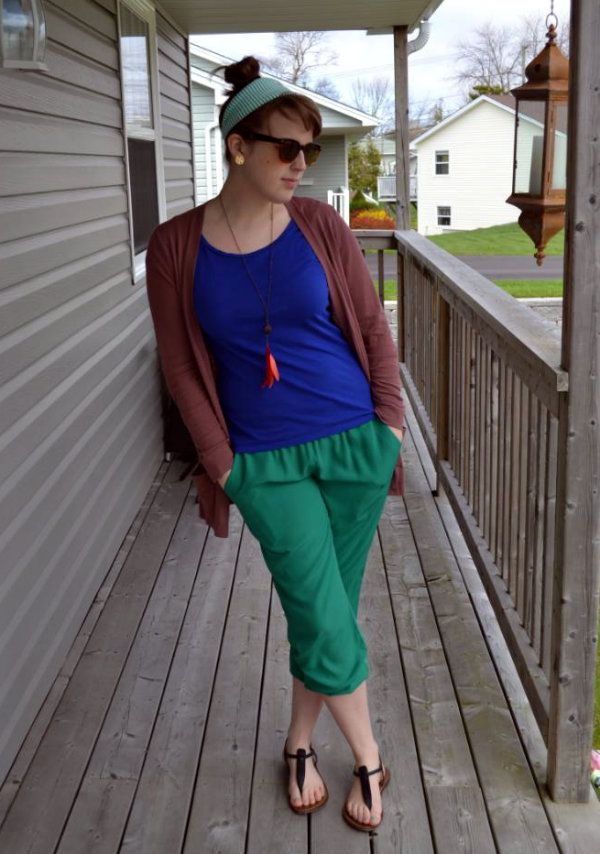 You're likely to look at this outfit and think,
where's the hole?
Sadly you may not be able to see London or France today, but
thankfully
you can't see my underpants. These kelly green bottoms I'm wearing would be a replacement pair sent to me by
Biscuit General Store
following a little pants mishap....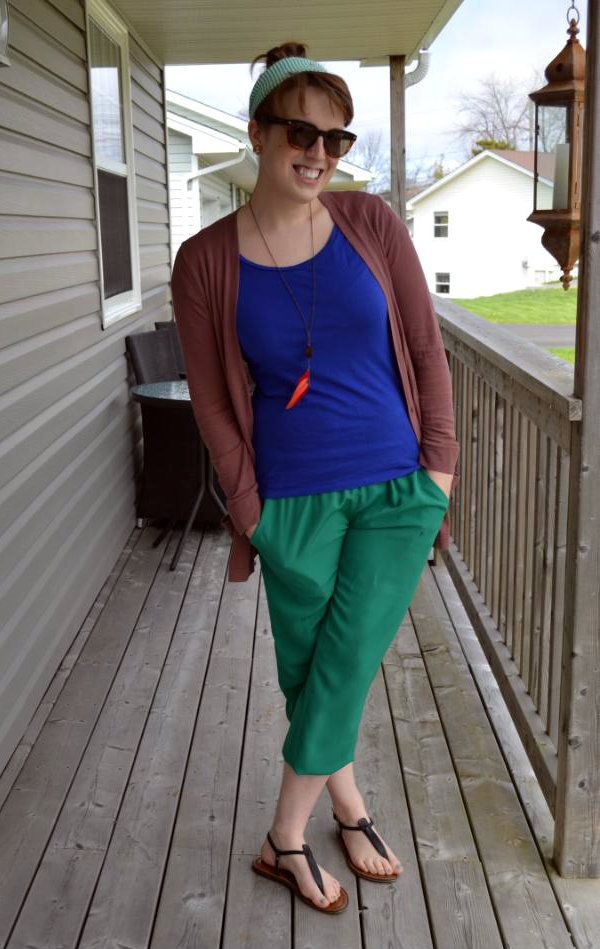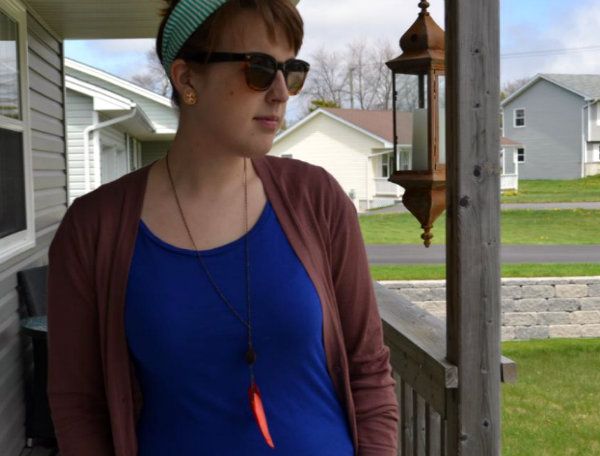 The Outfit
:
Sweater- Gap | T-shirt- Joe Fresh | Necklace- H&M | Pants (Biscuit General Store) | Earrings- Foxy (Je Suis Prest Boutique) | Sandals- Sam Edelman (Piperlime) | Sunglasses- Joe Fresh | Headband- Lululemon
A while back, I hopped in the car for a whirlwind trip to Halifax and back in less than 24 hours with Barb and Candice for the East Coast Bloggers meet-up- we had a chance to catch a bit of the conference and do a little downtown shopping with our other Maritime blogger pals.
One of my favourite independent shops in Halifax, Biscuit General Store, was having a massive sale that many of us couldn't pass up. I bought these bottoms since they were incredibly comfortable (and my favourite shade of green).
Unfortunately, on their first wear- I discovered the inside seam of one leg has already torn while at a friend's for supper.
It's a sad, sad day. I love my new pants from @BiscuitGeneral but on their 1st wear, unexpectedly the in-seam ripped. twitter.com/atlanticstyle/…
— Chelsea Donaldson (@atlanticstyle) May 2, 2012
Not only did Biscuit see my tweet and respond immediately, but they offered to send me a new pair via mail or refund me my purchase since I didn't live close to their shop. Now that's good customer service!
I opted to try another pair and w
hen they arrived on my doorstep, enclosed was also a little note and a $5 off coupon towards my purchase. They may carry my favourite brands, but knowing that a store stands behind their merchandise and cares about their customers, I will definitely shop there again.
(As for the pants, the second pair has held up!)