It's always hard to choose favourites among my wardrobe, so it's not surprising when I have a hard time choosing my favourite outfits over the last year! I started out 2011 cataloging my outfits on
Maritime Shopaholic
, before shifting my style blog to
Atlantic Style Diaries
. A lot of things have changed in the last calendar year, and in many ways for the better!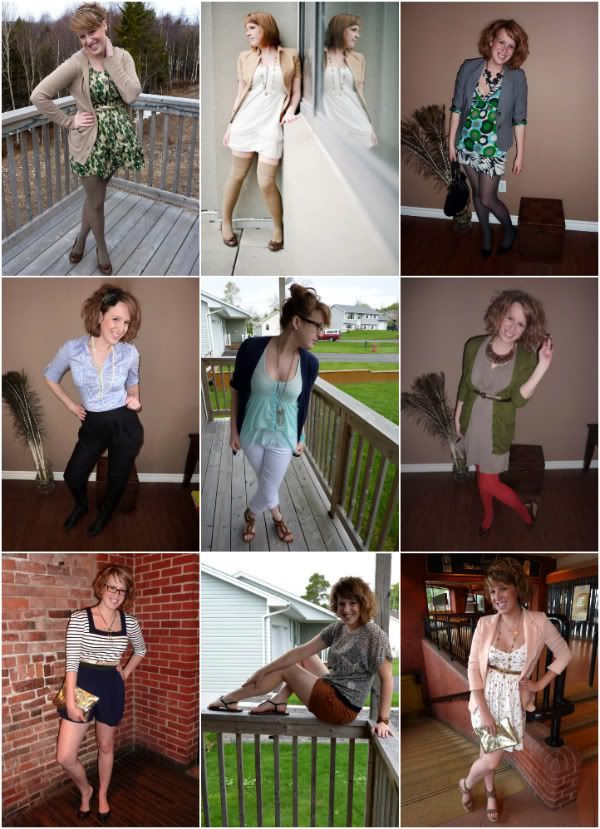 The above photos were taken with my Lumix point-and-shoot pre-July. At that point I had decided to upgrade and ask for a digital SLR for my birthday. I wanted to learn more about photography and taking better outfit shots. In the beginning of August,
I picked out a Nikon D3100
with an 18-55mm f/3.5-5.6G lens (came with) and an additional 50mm f/1.8D lens.
The above shoots were all taken with my SLR and among my favourite outfits from August until November. It's at this time I decided to split my blog into two and carry my personal style posts exclusively over to this blog.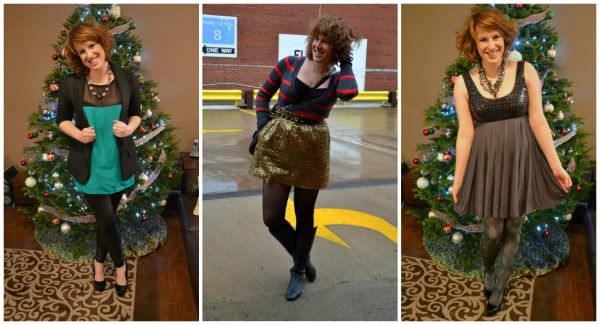 The outfits above are my favourites I've posted since starting Atlantic Style Diaries in late November. Lately B takes most of my photos, but sometimes I have to rely on my tripod to help me out. I`m currently reading a book on digital SLR camera and photography for some additional self-taught knowledge. I received Photoshop Elements from my parents this Christmas and have a hand-held remote for my camera on my wishlist of things to buy (along with a flash softener or external flash) in the New Year!
I`ve continuously made efforts to use a variety of backdrops for my photos (which can be challenging in the winter months)! I`ve learned the importance of natural light and how/when to use my flash.
In the past year, I`ve experimented more about accessorizing and breaking those long-held rules (i.e. no blue with black or brown with black). My basic style rule is to always wear at least three items- to have at least one additional layer beyond the pants and top- whether that be a belt, sweater, vest, or blazer. My style identity is often expressed in my favourite accessories- especially statement necklaces. I`ve learned more about only buying quality heels that will be comfortable enough to wear more often.
How has your style changed this year?
Tomorrow I'll taking a look back at my resolutions for 2011 and setting new style and blogging goals for 2012.