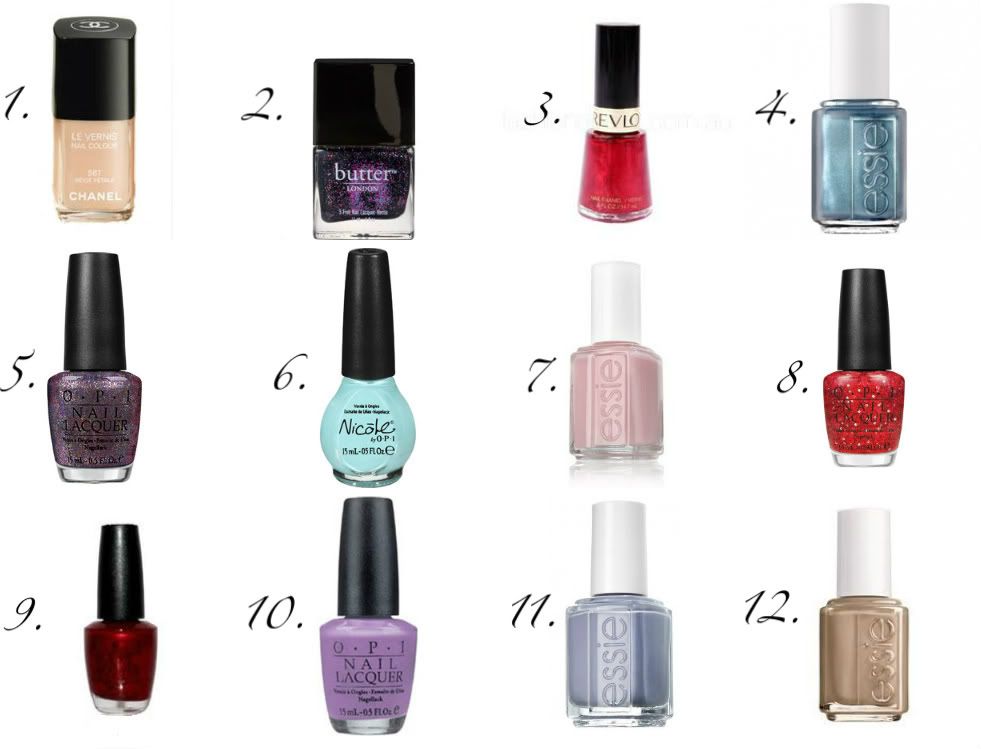 1. Beige Petale (Chanel)

5. Mad as a Hatter (OPI)

10. Do You Lilac It? (OPI)

12. Case Study (Essie)
Over the last week and 1/2 I asked readers to tell me their favourite nail polish as of late (in order to enter to win that bottle of Chanel Peridot). Above are some of the popular choices this season!
My favourites lately (over the holiday season) have been OPI's
Holiday Glow
, Gettin' Miss Piggy with It, and
Bring on the Bling
. I've also favoured Chanel's Coromandel, Graphite, and Gold Lame.