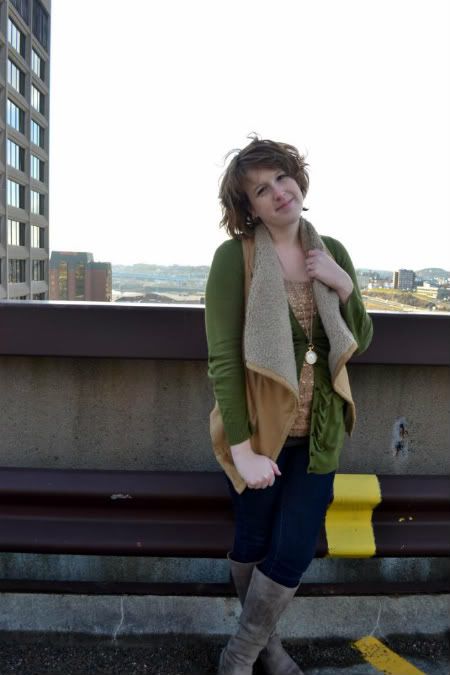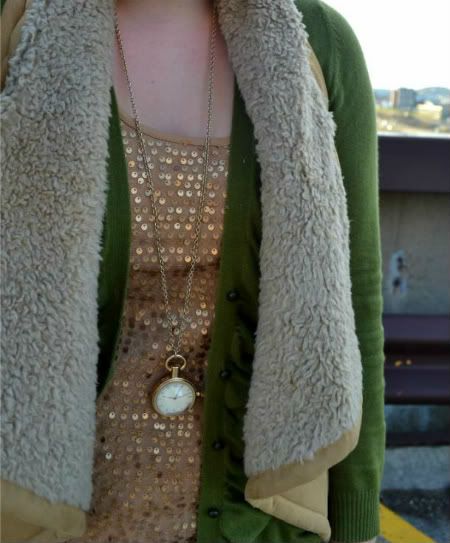 Outfit:
Sequin tank (
similar
): Joe Fresh | Brown tank: Abercrombie & Fitch | Sweater: Kensie
You've heard me say it before- that winter outfit photos are a challenge to accomplish! (Did you notice my Rudolph nose?) Unfortunately, that's why I haven't been posting my outfits as regularly! But I hope now that with longer stretches of daylight I can at least battle the unpleasant cold to document more outfits!
Despite the fact that we are in the thick of winter here in New Brunswick, all I can think about is the new spring collections that have been coming out! I'm over darker, winter hues- bring on the pretty pastels, brights and neons!
Follow on Bloglovin' | Follow on GFC | Follow on Facebook