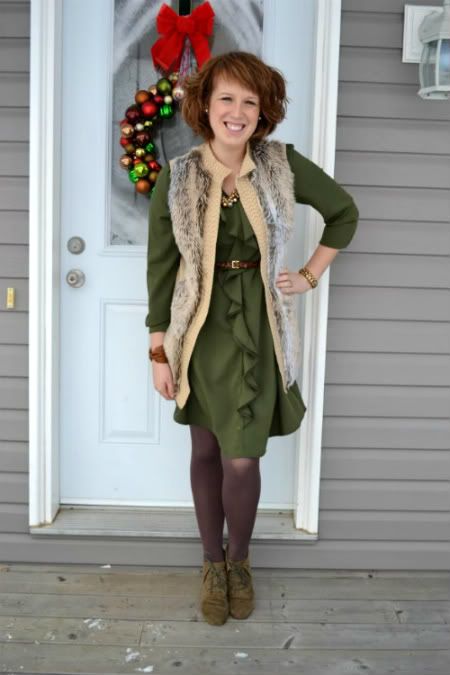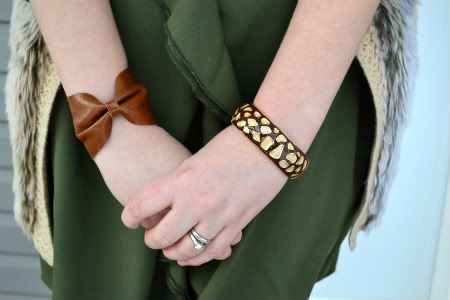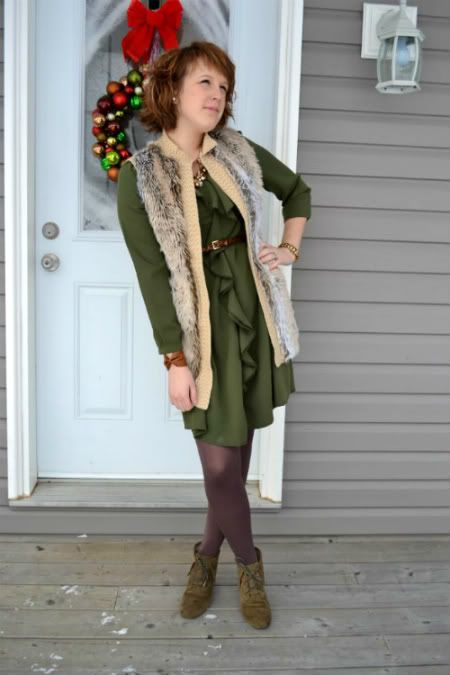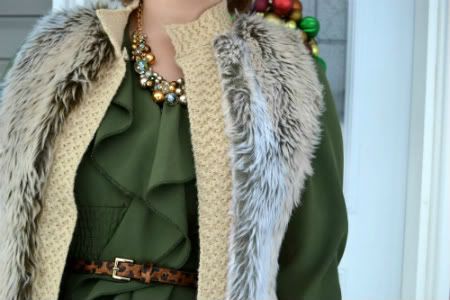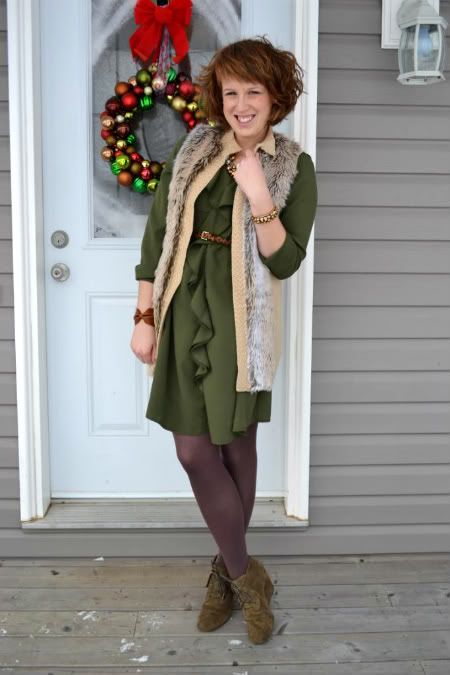 Shoes
: Michael Kors* | Necklace: Aldo Accessories | Bracelets: ESquared Jewels* & Baubles*
Don't worry, we don't actually still have our Christmas decor up! This outfit I wore on Christmas Eve actually. The only part left of the decor to remove now would be the exterior Christmas lights, but with days like -15 or -25 degrees Celsius (which is 5 to -13 in Fahrenheit for my American friends) I figure we'll save that task for a warmer day. But apparently it's supposed to be above 0 degrees next week- so that's certainly something to look forward to!
Getting outfit photos done with the cold with limited day light as certainly been a challenge this time of year. I promise you'll see less of my back deck and the interior doors once the weather rises above 0 degrees or on the odd day that I get up the courage to lose all feeling in my fingers! I think I'll go and invest in that remote for my camera now!
* The following items were purchased locally: dress (Je Suis Prest Boutique), shoes (The Urban Shoe Myth), and bracelets (Silver Daisy Designs & Baubles).
Follow on Bloglovin' | Follow on GFC | Follow on Facebook