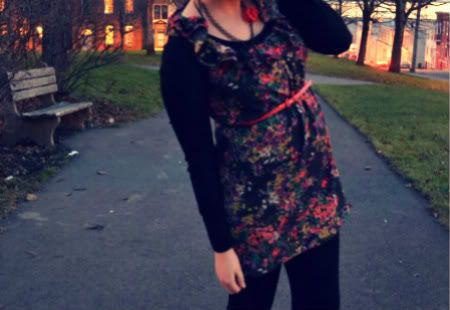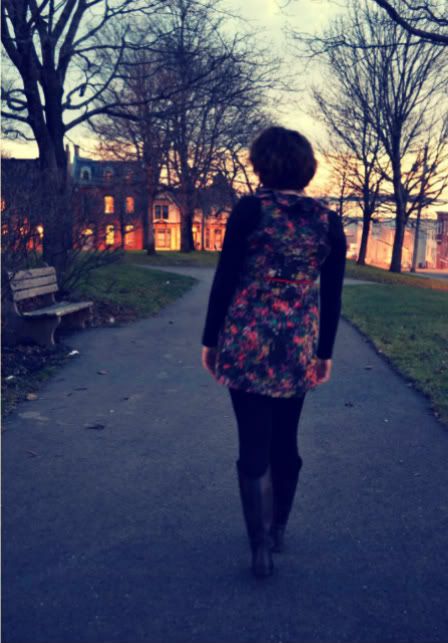 The Outfit
Dress: Lush* | Top: H&M | Leggings (
similar
): C'est Moi*
Necklace: ESquared Jewels* | Belt: Joe Fresh Style | Boots (
similar
): Town Shoes
We've had a mild winter, to say the least. Believe me, I'm certainly not complaining! We've only had to endure a few bitterly cold days here and there, we all know Maritime winters tend to be harsh than this. As you can tell, I snapped these photos just in the tick of time- moments before the sun went down.
According to B, the temperature is supposed to dive even further over the weekend but then peak back up over 0 degrees. Plus, sunset is finally creeping back up towards 5:30pm. So note to fellow local bloggers, next week sounds like it will be prime opportunity to get outdoor outfit photos without freezing your fingers and toes off! (Yay!)
* The following items were purchased locally: dress (Envy), leggings (Je Suis Prest Boutique), and bracelets (Silver Daisy Designs).
Follow on Bloglovin' | Follow on GFC | Follow on Facebook