In today's social media driven world, news travels faster than ever. Last night I found out about the news of Whitney Houston's death within an hour of it happening- news never traveled that fast when we were younger. I caught wind of this tragic news via background noise on the TV and bee-lined my eye gaze to the Twitter feed on my Blackberry- tweets were already flooding in with notes of mourning and RIP messages.
As fast as we can find out about sad or disastrous news, there are also more positive perks to our instant-gratification social media driven world. In this day and age, you don't need the prestigious connections to have visual same-day access to designer collections that have just walked the runway in New York. In fact, you don't have to have a coveted front row seat to view the latest pieces to be crafted by designer icons such as Marc Jacobs or Diane von Furstenberg. Some of these designers allow and promote livestream videos of their fashion shows so that us every-day folk have the benefit of watching (and drooling) at home from our computer screens.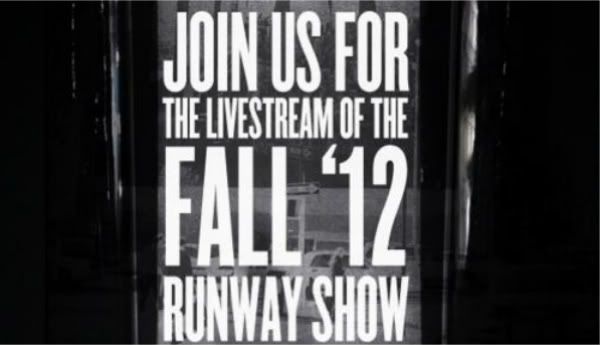 I've curated a list of [some] livestream shows you can catch this week (I also have them schedule into my Blackberry)- just click the designers' name to be taken the online livestream source:
I've also been
pinning
[like a mad woman] the
looks of runway shows
that have already happened. Next week, I'll get back to Spring fashion, but while it's in the moment, here are [some of] my favourite looks (so far) for Fall 2012: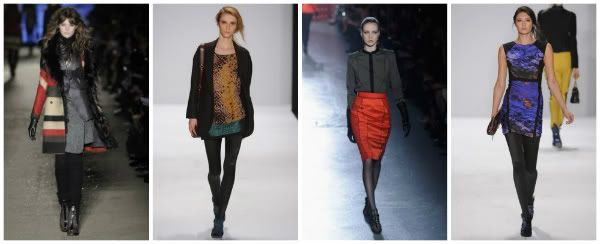 (L-to-R):
Rag & Bone
|
Rebecca Minkoff
|
Jason Wu
|
Rebecca Minkoff
Click the links for photo sources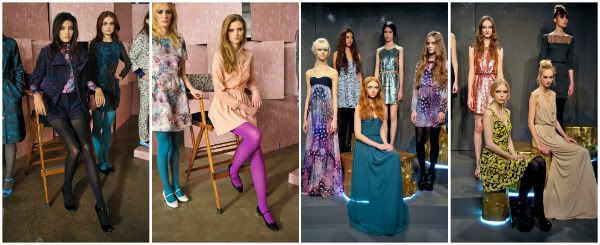 (L-to-R):
Calla
|
Calla
|
Erin by Erin Fetherston
|
Erin by Erin Fetherston
Click the links for photo sources
Is it bad that last year I was disappointed I had to miss the Marc Jacobs livestream because of Valentine's Day dinner? I was glad we have dinner reservations later in the evening this year (coincidentally) when I saw that Marc by Marc Jacobs was showing at 4:45pm (my time- AST).
Which designer's colllection are you most looking forward to?
Follow on Bloglovin' | Follow on GFC | Follow on Tumblr