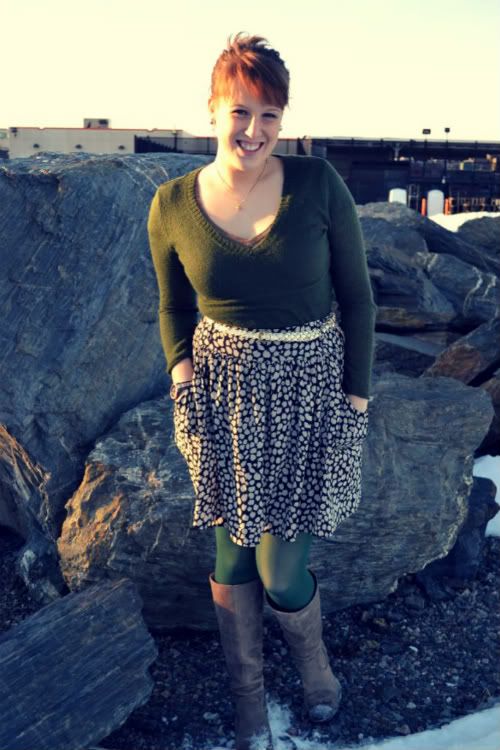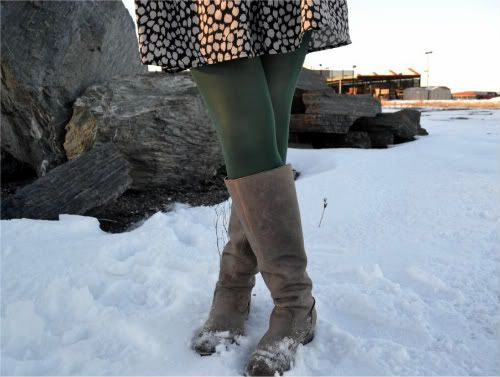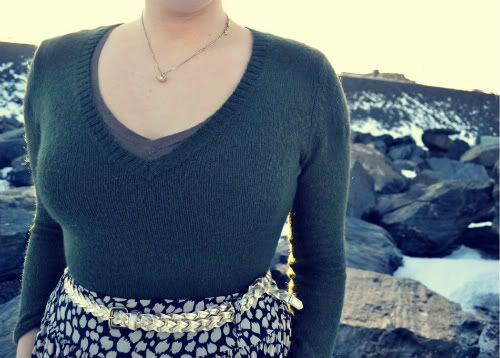 The Outfit
Sweater: Press* | Skirt:: Eve Gravel | Tights: American Apparel | Boots:
Born*
| Belt: H&M
I've been meaning to get out there and take more outfit photos but the Maritime weather hasn't been so cooperative! I promise, you'll see a greater influx of outfit photos with the warmer weather to come and in the meantime the frequency of photos will depend on the wind chill and how high the snow is! I find that I definitely cannot leave the house these days without high boots- so unfortunately that puts a damper on my footwear selection. On the bright side, I do find it easier to figure what to put on my feet when I'm running out the door!
While I wait for a little more photo-friendly weather or find a friend to do photos with to make it easier in the chilly weather, I'll be working on more editorial content, doing product reviews, sharing my favourite designer collectons from NYFW, talking about favourite spring trends coming up, sharing a few DIY projects, and trying some new beauty products! (May even try doing a few vlogs.)
Oh, and to explain the purpose of the post name, somehow- on multiple occasions- I manage to keep catching the pockets on knob doors as I walk by- and practically tear the pocket off! I feel like it's something that only I would manage to do! (Haha.) Currently the skirt is at the seamstress being fixed again.
Hope you've been having a lovely week!
Follow on Bloglovin' | Follow on GFC | Follow on Facebook