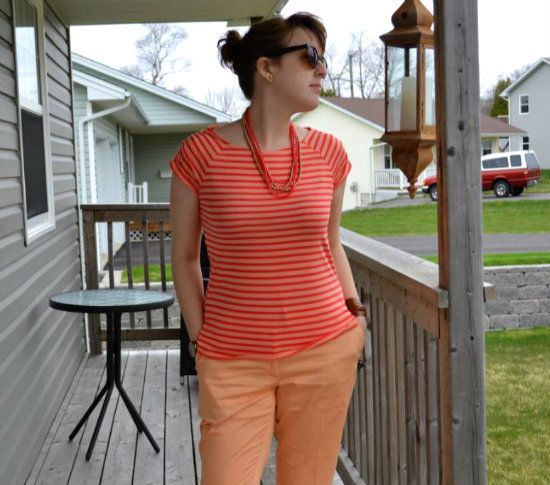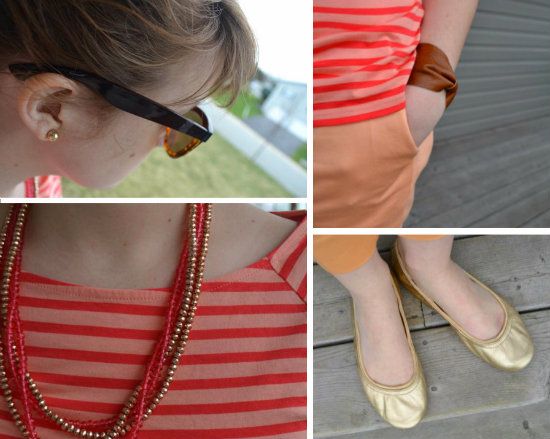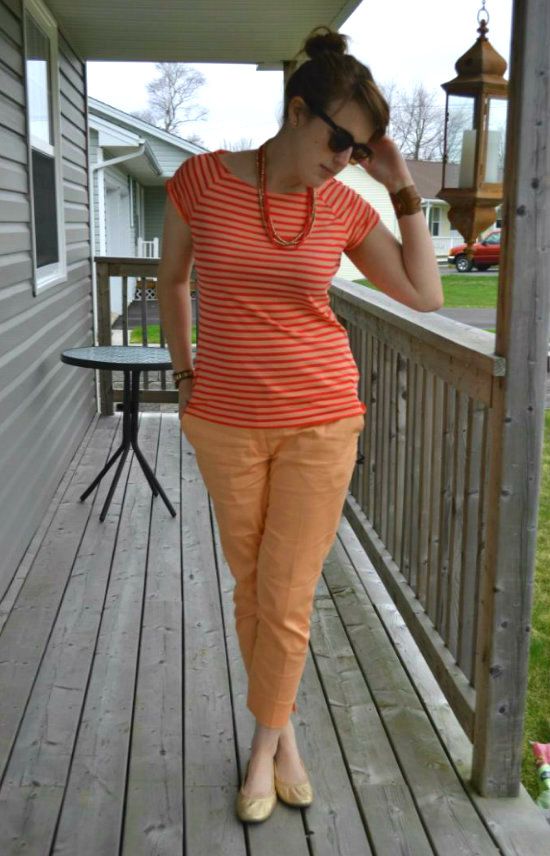 Outfit
:
Tee- RW&Co. | Pants: H&M | Necklaces: H&M | Shoes: Corso Como (Urban Shoe Myth)
Sunglasses: Joe Fresh | Earrings: Joe Fresh
These cropped pants
I picked up from H&M when we were in Halifax the other weekend for the
East Coast Fashion Bloggers meet-up
. These pants weren't the perfect fit, I'll admit- they fit well in the waist but were a little
overly
spacious in the butt and pelvic region. However, I loved the colour and for work the fit was fine because it allows me to move around a lot and still be comfortable. For $17.95 who cares if you accidently sit in bubble solution or paint when you're sitting on the floor working with a child!
Actually the H&M experience was a little of a let down this time- the colours and designs (on the rack) were very promising, but once I got a lot of items into the dressing room, I found too many things didn't fit right, looker cheaper than usual, or were too sheer.
And unless I'm in love
, I don't bother with sheer items because they doesn't stand alone as a wearable garment. If you buy a sheer blouse, you need to make sure you have the right fitting top in your wardrobe to make it decent in public situations. While it's strategic and sometimes acceptable to have your bra mildly visible, it's a no-go for every-day wear or work.
Normally I'm excited to shop H&M because we don't have one in our city and it's my go-to spot for super affordable basics and trendy pieces. Crossing my fingers for better luck next time!